Nursing Sister Isabel Connor enlisted in the Canadian Army Medical Corp Nursing Service on September 2, 1915 and served in England, France and Belgium, as well as on the hospital ship H.M.H.S. Araguaya. She was awarded the Royal Red Cross, 2nd Class on January 1, 1918.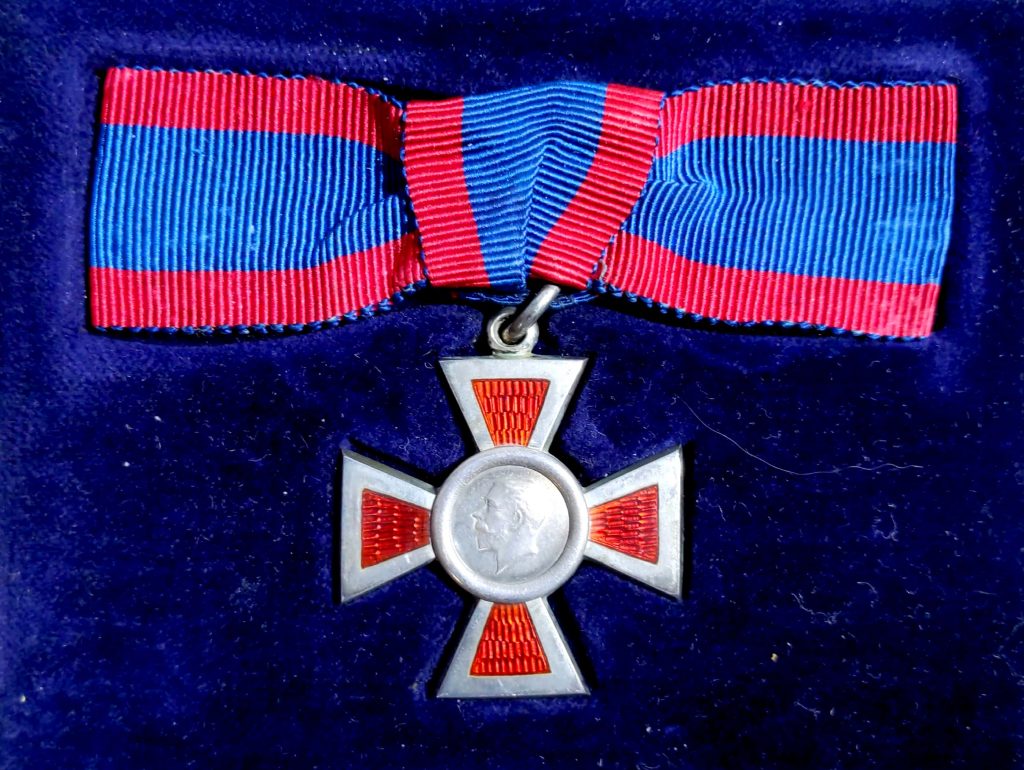 Christina Isabel Victoria ("Queenie") Connor was born May 24, 1886 in Hamilton, Ontario. She completed her nursing training at the Hamilton General Hospital in 1912. In the spring of 1915 she joined the Canadian Army Medical Corp Camp at Niagara on the Lake, Ontario. On September 2, 1915 she enlisted in the Canadian Expeditionary Force and on the 25th of September embarked on the R.M.S. Corsican from Montreal to England (click the R.M.S. Corsican link to view photos from the journey).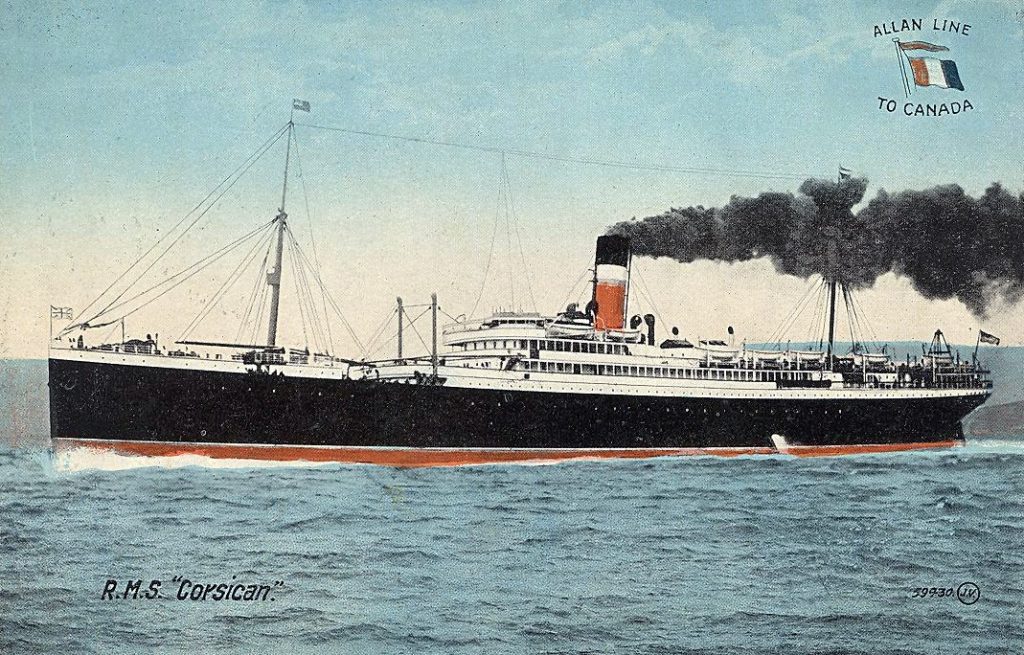 On arrival in England, Isabel was posted at Moore Barracks Military Hospital (later known as General Hospital #11) in Shorncliffe, Kent on October 7, 1915. Shortly after, on December 11, 1915, she was transferred to the Westcliffe Eye and Ear Hospital at Folkestone, Kent. May 23, 1916 Isabel was transferred again, this time to France, to the Canadian Stationary Hospital #2, which at this time was at Outreau, France.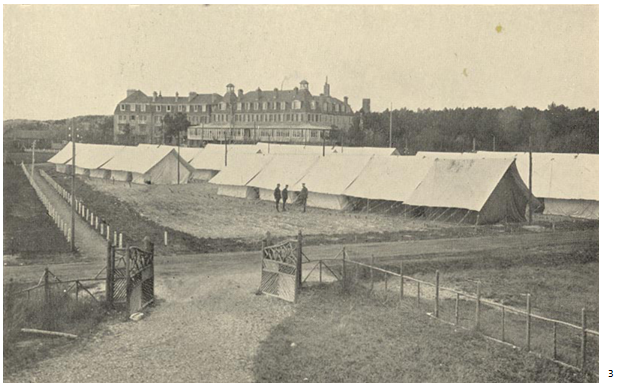 Just under a year later, on April 29, 1917, Isabel was posted to the No. 2 Canadian Casualty Clearing Station at Remy (Remi) Siding, near Poperinge, Belgium, a short distance from Ypres, but generally beyond the range of the German long range artillery. The Third Battle of Ypres, also known as the Battle of Passchendaele, took place at this time, between July and November, 1917.
The Diaries of the No. 2 Canadian Casualty Clearing Station mention that on July 4, 1916 "Sisters I. Connor, Robertson, Thompson and Macdermott while out walking this afternoon met the Royal Auto. His Majesty stopped and spoke to them showing much interest in their work. He was accompanied by H.R.H. the Prince of Wales and Gen'l Plumer GOC Second Army".
Toward the end of this period, on October 31, 1917, Isabel was diagnosed with diphtheria. After 4 days she was evacuated to the No. 10 Canadian Stationary Hospital in Calais, with subsequent transfers to the No. 7 Canadian General Hospital in Saint-Omer, France, the No. 14 Canadian General Hospital in Boulogne, and then the Queen Alexandra Imperial Military Nursing Service Hospital in Vincent Square, London.
Upon her recovery, Isabel was posted on November 28, 1917 to the King's Red Cross Special Hospital at Bushy Park, and soon afterward, on January 11, 1918 she was posted to the IODE Hospital for Officers in London. She was at this hospital when she received the Royal Red Cross, 2nd Class from King George V in a ceremony at Buckingham Place on January 30.
In late November 1918, Isabel was posted to a hospital ship, the H.M.H.S. Araguaya. On April 14, 1919, Isabel was assigned for return to Canada and demobilization, and sailed on the Araguaya to Canada, this time as a passenger, arriving April 25, 1919. She parted ways with the Canadian Army Medical Corp on May 15, 1919 .
Watch "Nursing Sisters", a Heritage Minute from Historica Canada, learn more about the role of Nursing Sisters in Canadian History, and for a link to a searchable index of Canada's Nursing Sisters in The Great War, CLICK HERE