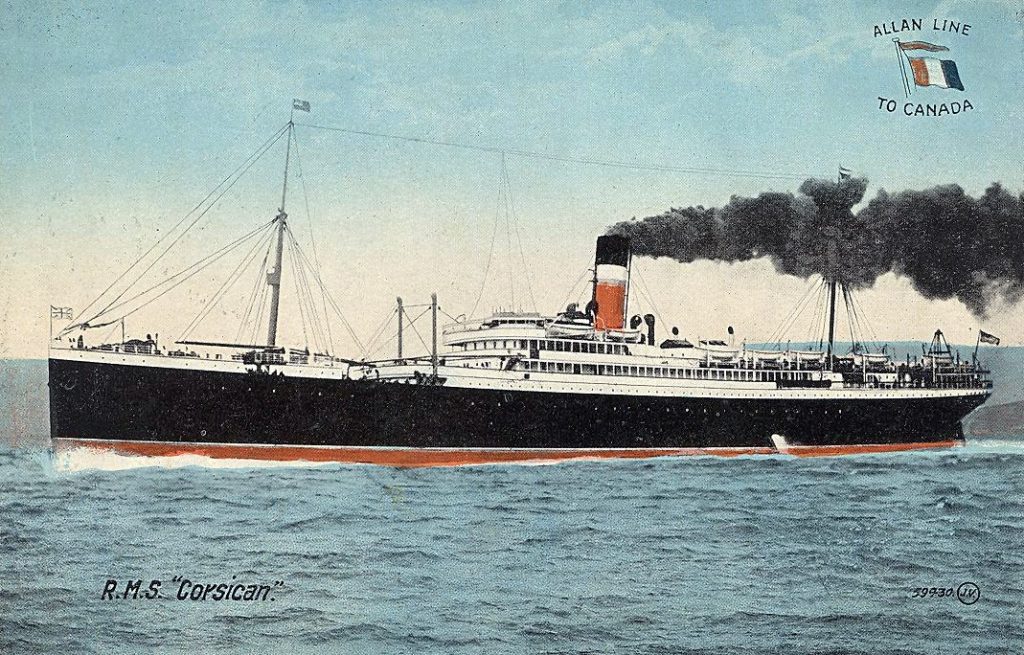 This photograph shows Isabel Connor and others at Ottawa prior to departing for overseas service. Presumably many of those listed above are pictured here.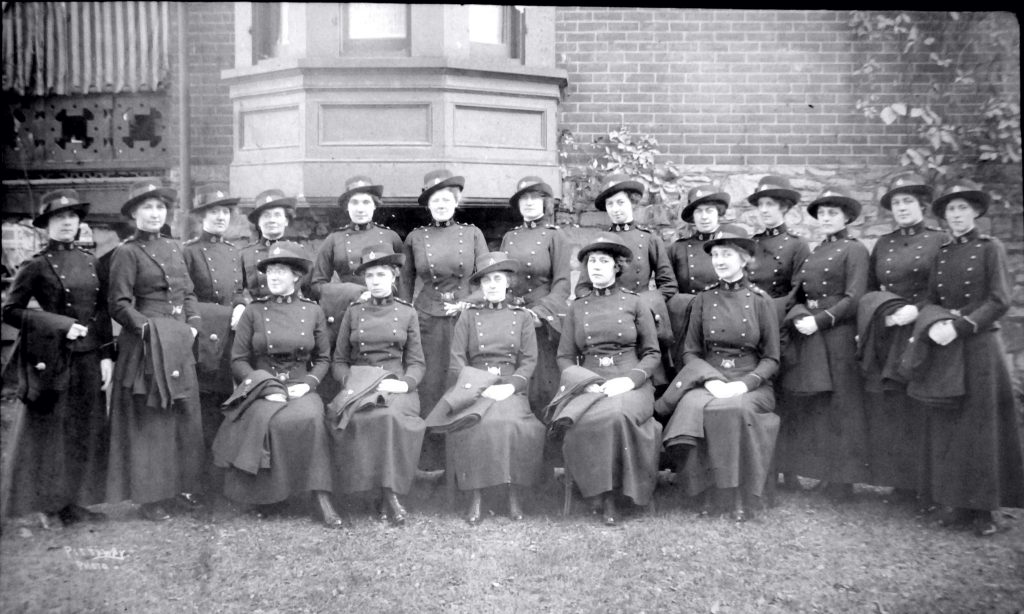 Nursing Sister Connor and her colleagues departed from Montreal to England aboard the R.M.S. Corsican on September 25, 1915 under the command of Commander G. Hamilton. The nursing sisters on board the Corsican, under the supervision of Matron Miss Florence Grand were (click on the name for a link to the Service Record):
The Corsican also carried members of the 61st, 65th, 68th, 78th, 79th. 83rd and 84th Battalions. See a complete list of the Officers and Nursing Sisters aboard the R.M.S. Corsican HERE.
The RMS Corsican was built by Barclay, Curle & Co. Ltd. in Glasgow, Scotland for the Allan Line. She was originally built with seven boilers and two triple expansion engines giving her a speed of 16 knots. She had two masts, one funnel, two screws, a tonnage of 11,419 tons, and berths for 300 first class passengers, 400 second class passengers, and 1,500 third class passengers. During World War I, she served as a troop ship. When she was returned to civilian service, she was taken over by the Canadian Pacific Line, which had acquired the Allan Line in 1917. In 1922, she had a refit, re-entering service as the S.S. Marvale, however she was wrecked in 1923 near Cape Race, Newfoundland. Read more HERE.
These photos are from Nursing Sister Connor's photo album depicting people and events on the R.M.S. Corsican on her voyage from Montreal to England in September-October 1915. Click on a photo to see the large version, and use the arrows on the left and right to navigate forward or backward through the images.